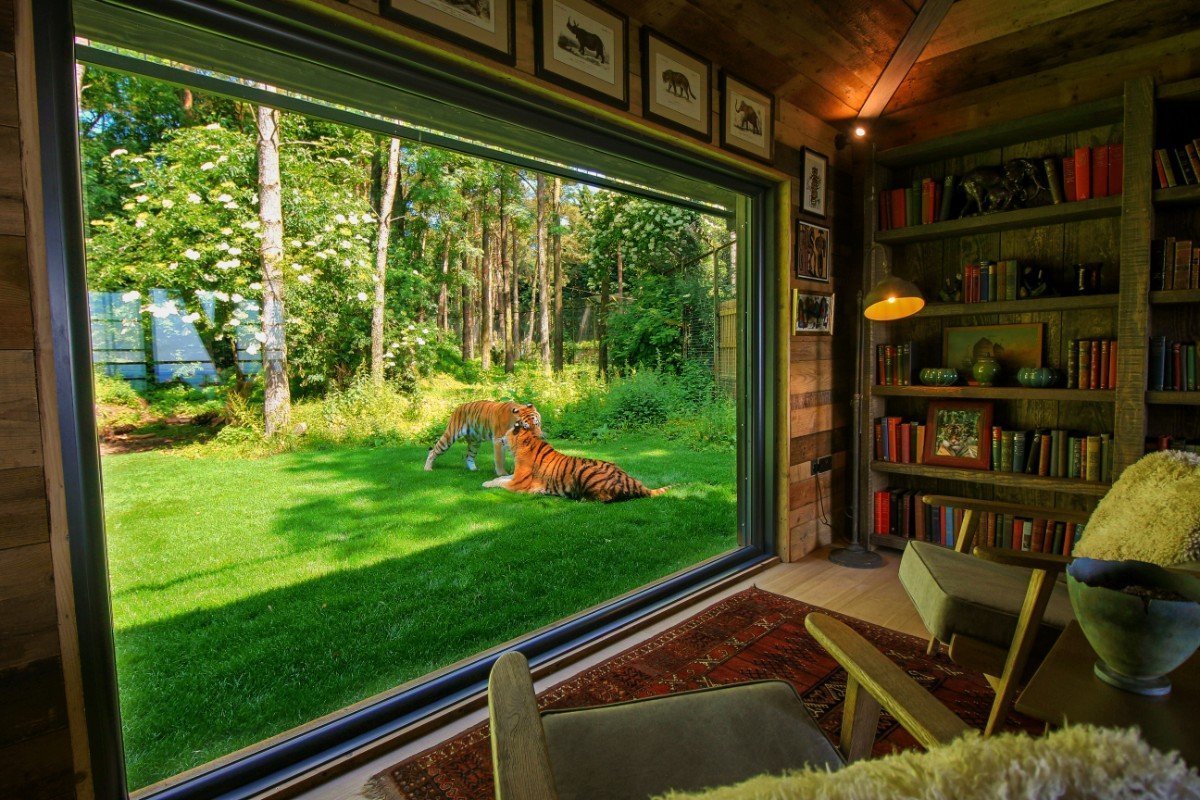 ---
Maintaining Motivation
It is important to keep incentivising and motivating your teams, and whilst far-flung destinations may not be on the agenda for everyone, the UK has many hidden gems as well as firm favourites.
Now maybe the time to review what is important to your employees and take a fresh look at your traditional incentives, why not consider including the whole family? After all, it is with their support your employees work at their best.
We can arrange for vouchers to the Centre Parcs of their choice, limiting the winners' travel time and arrange for an indulgent welcome hamper to be waiting for their arrival.
Or for the animal lovers, enjoy a wildlife safari at Port Lympne in Kent. The park has a choice of accommodation be it glamping, luxury safari tents at Giraffe Lodge overlooking a watering hole, a Treehouse or our favourite Lion or Tiger Lodge with a window on to the animals' enclosures. Port Lympne is not only a remarkable safari experience but as part of the Aspinall Foundation, you will be joining their mission to halt the extinction of rare and endangered species and return them to the wild where possible.
Still looking for the travel factor and remaining safe, the beautiful Channel Islands offer 5* hotels, fine dining, stunning scenery and their own culture with lots of activities to boot. Why not 2 centre the event visiting both Jersey and Guernsey, drop by a wine estate and sample some local produce, host a dinner in a castle, a drinks reception in the WW2 tunnels, enjoy rib boat tours with gourmet beach barbecues or challenge your teams with a WW2 tunnel escape room.
The islands have something to offer for every season, travel by air just a 1 hour hop from London or by sea, the ferry takes just 4 hours from Poole, and there is even a Club Class Lounge on board.
We'd love to begin a conversation about how we can help you with ideas and solutions for ways to motivate, communicate and incentivise with your employees, partners, distributors or clients wherever they are, no matter where that may be.
For an informal chat speak to Penny at Conference Contacts  +44 (0) 1628 773300 enquiries@conferencecontacts.co.uk