Reward & Recognition:
Boosting Company Morale & Motivation
For over 30 years, companies have trusted Conference Contacts Ltd with the creation and execution of bespoke incentive travel programmes and events that motivate, inspire, reward and recognise the people they value most.
Balanced against the investment involved, these will often be self-funding through benefits from increased staff or customer retention through to productivity, innovation, health and wellbeing plus additional profit from increased team and individual performance.
Types of events we can help with:
Travel Incentives
Whether you're watching the sun set over Hong Kong Harbour or climbing aboard an elephant in Jaipur to play polo we've run events in all continents, excluding Antarctica – but we can run events there too! Not surprisingly winners return, motivated to achieve the results for the next year and inspire their colleagues to do the same through internal social media. Equally, we've arranged smaller events from top chef cookery experiences to a day of VIP hospitality at the races that have just as much impact.
Team Engagement
This year alone we've organised outdoor challenges from learning the basic survival skills, scavenger hunts, country pursuits, water sports and driving experiences. Indoor activities have included crime scene investigations, cookery schools, formula one car building, crystal maze themed events and virtual reality simulators.
Corporate Social Responsibility
Making a positive difference to local communities combined with the enjoyment of team engagement helps to empower and boost morale within team. We'll deliver a creative and bespoke solutions that will work in accordance with your CSR policy.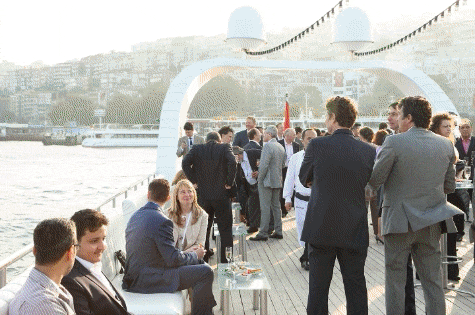 Award Dinners
Sharing and celebrating success is vital to motivating people and there is no better platform than an employee awards evening. We handle everything from concept design, audio-visual, production and logistics as well as sourcing an appropriate and unique venue that inspires and shows employees that their hard work has paid off.
Corporate Family Fun Days
There is nothing better than a family fun day to show appreciation to your staff and their families. Festival themes are fun and engaging or taking an exclusive hire of a well-known theme park or for something completely immersive theatre experience are becoming ever so popular. Whatever takes your fancy, our team will ensure every guest enjoys an unforgettable experience.
Why Use Conference Contacts?
Over 30 years' experience & expertise
Our venue finding service is absolutely free of charge to you
We offer independent, impartial and personalised service
We operate globally – 5,200 venues so far across all 7 continents
Whatever your budget/event, our contacts and buying power gives you better options
Let us make life easier for you by taking on the responsibility for sourcing and organising everything
EcoVadis Gold Rating; global platform provider of Supplier Sustainability Ratings, global supply chains