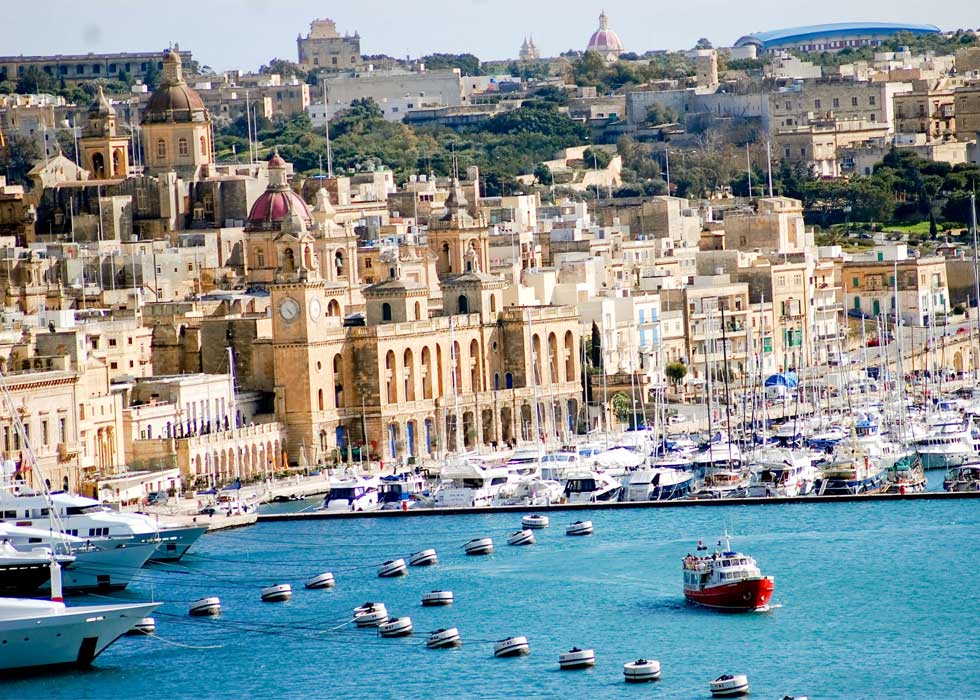 ---
Last month, our MD Antony Waite visited Malta to see what this often-forgotten island has to offer our clients for their future events. His timing was good: Malta was busy hosting the Global Migration Summit, which certainly tested the facilities of this tiny island.
Malta has a lot of advantages. It is blessed with a sunny, warm Mediterranean climate, making it a year-round destination. It has good European flight access, and complements this with world-class hotels and meetings facilities. So for events, it's a very attractive proposition.
The Hilton Malta, located in the fashionable district of St Julian's, offers over 400 stylish rooms. Adjacent are the extensive meeting spaces of the Hilton Malta Conference Centre, with the largest accommodating over 1100 delegates in theatre style.
There also seems to be a limitless supply of other venues in which to hold memorable events, whether a conference, reception, exhibition or Gala Dinner. Situated in Valletta, the Mediterranean Conference Centre is an extremely versatile venue, housing the Sacra Infermeria (one of the longest halls in Europe) and La Vallette Hall with its splendid vaulted ceilings. The gilded, mirrored ballroom in the Palazzo Parisio in Naxxar is absolutely stunning – in fact, many say it has a touch of Versailles about it.
There are plenty of interesting transport options when it comes to getting around the island, ranging from stretch Hummers to American vintage buses. Or, for a memorable start or finale to a Gala Dinner, the Maltese Vintage Car Association has over 70 classic cars for hire.
Team building options include GPS-led treasure hunts around the medieval city of Valletta and Rolling Geek tours in Birgu.
Fascinating history, stunning architecture, vibrant nightlife – Malta appeals to a whole range of delegate profiles, while also offering the short-hop convenience of a European location.