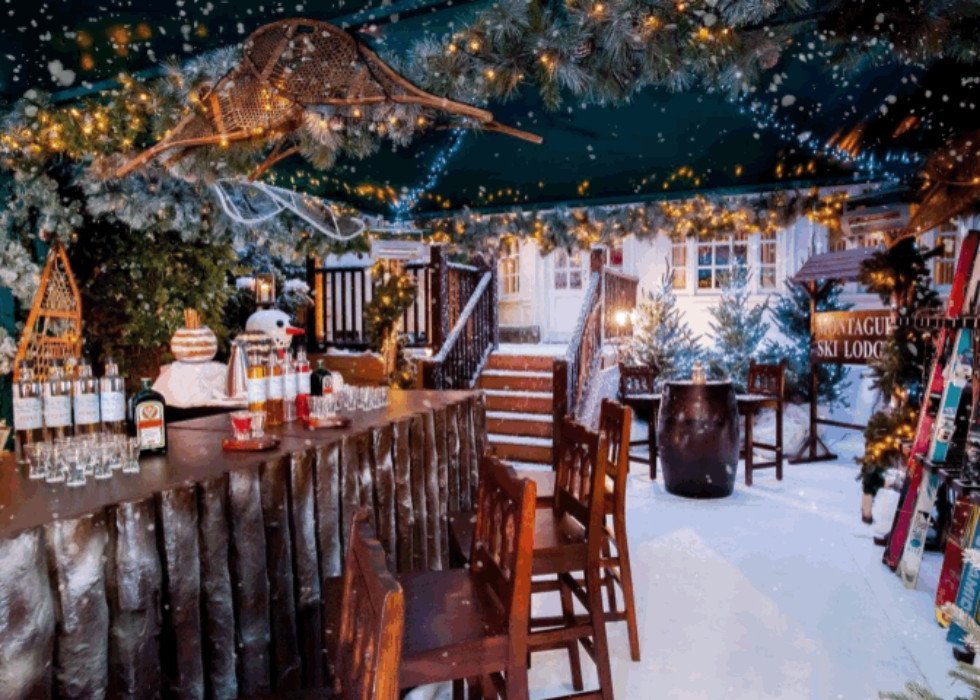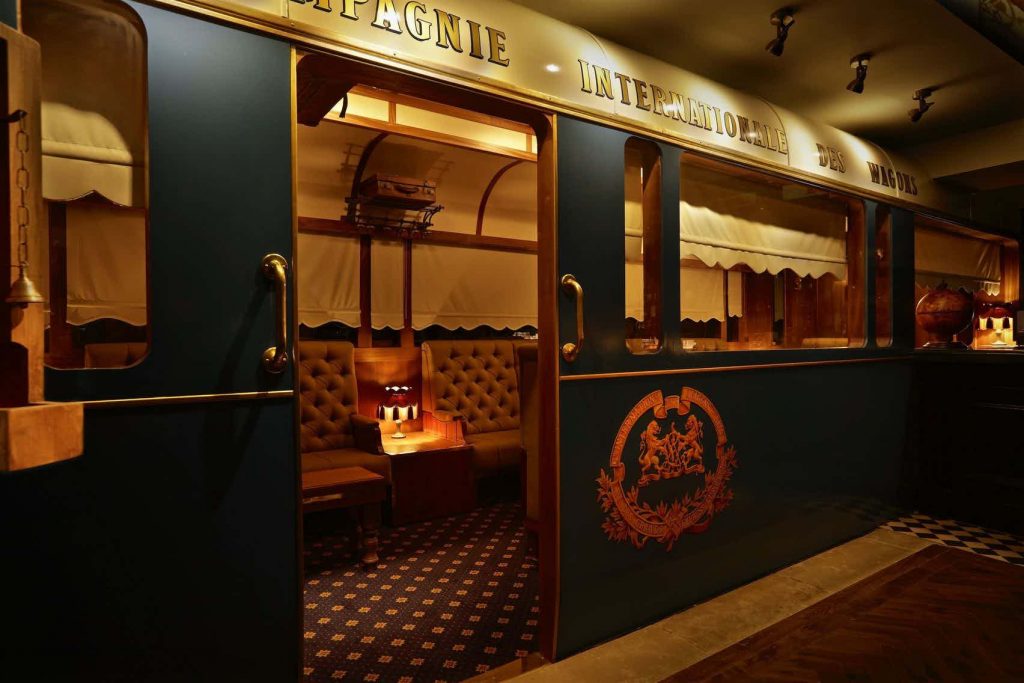 How To Organise A Memorable Christmas Party 
With Summer officially over, our thoughts turn to Christmas bookings. A traditional sit-down turkey dinner seems old hat these days especially with so much variety and creative concepts now available. So why not ditch the turkey, sack the cheesy DJ and take this opportunity to reward, recognise and engage with your hard-working employees with a truly unforgettable experience.
Check out some of our top quirky favourites:
1) Interactive Panto: Aladdin & the Feast of Wonders, The Vaults
Inspired by Aladdin and the Genie, this theatrical adult pantomime from weird and wacky theatre pioneers Darling and Edge invites you to enjoy a ridiculous evening of wining, dining and pantomiming inside the quirky Vaults of Waterloo.
The Sultan is looking for a suitor for his heir, and as one of the finest citizens in the land, your presence has been requested. Head down to the vaults and as you dive into Twankey's Cave of Wonders – you could be that suitor. Dress to impress a Prince, you could be the next heir to the crown of Agrabah!!!
 Exclusive hire up to 120 guests
 Christmas package
 Includes a five-course dinner and a late-night disco
2) High Spirits, Scoundrels & Swing

Opening November 2019 one of London's best secret bars – Cahoots is due to open another 1940's inspired cocktail bar set in an over ground train station, Soho.
The story goes that the Scoundrels behind Cahoots have successfully knocked through the shell of a neighbouring damaged railway station and commandeered the old over ground Ticket Hall and disused Control Room, turning it into an illicit and immersive cocktail bar. Hidden below The Ticket Hall, accessible only to those in the know, lies the old station Control Room, which has been repurposed to offer the most daring wrongdoers something entirely different.
The stealthy few who can get their hands on an elusive clock-in pass, will venture through the derelict mine shaft and into the reservations-only Control Room. Upon arrival, guests will be met by a sensory explosion with bright red buttons flashing, cogs whirring, live switchboards, and levers emerging from the walls, setting the scene for an immersive underground experience like no other.
While the original Cahoots is famed for its life-size tube carriage, the Control Room will be the Scoundrel's new worst kept secret.
 Exclusive hire up to 150 guests
 Control Room venue hire up to 100 guests
 Ticket Hall venue hire up to 50 guests
 Christmas package is based on a minimum spend
3) Mr Fogg's Society of Exploration

A sanctuary for those more curious than most; those who wish to push the boundaries of the ordinary, who hope to test the limits of travel, adventure and Victorian-mechanics. Phileas J. Fogg, Esq. invites explorers, scientists and like-minded individuals to join his Society of Exploration in our united pursuit of revolutionary innovation.
A stone's through from Charing Cross, guests enter via an elegant lobby with an oversized rotating globe marking the places visited and modes of transport that the intrepid pair took. Boasting wood-panelled walls, warm leather seating and shelves laden with eccentric artefacts. Guests can enjoy festive gatherings in the Map Room, housing an impressive collection of antique maps, travel books, souvenirs and more.
The bar has an impressive selection of worldly libations. Society fellows may travel the world via the portals of their taste-buds, sampling elixirs sourced from the farthest corners of the globe. Alongside the bar lies the Orient Express – the life-size model of a Victorian train carriage is perfect for seated and standing Christmas parties, complete with banquette seating, brass lamps and windows overlooking the bar area.
Come and encounter all means of exploration, as you bear witness to the fruits of British industrial revolution in the form of new-fangled machinery and the bold experimentations of mixology; all taking place within The Society of Exploration.
 The Train Carriage & Map Room available for smaller groups up to 35 guests
 Exclusive hire up to 200 guests
 Christmas packages are based on minimum spend
Chris is going to provide the Xmas blurb
4) The Christmas Ski Lodge

For those of us who won't make it to St Moritz, Val D'Isère or Meribel this year, there is a way to experience all the fun of an alpine Christmas under one roof. In the heart of East London, only a few minutes' walk from London Fields, in this 6500 square foot, you'll find yourself transported into a world of snowy peaks, glistening ice sculptures, tipsy chalet maids and cheeky ski instructors.
 Venue hire 200 to 500 guests
 Bowl food served from alpine huts
 Glass of bubbly on arrival
 Unlimited bar tab
 DJ
 Ski simulator
 Christmas cabin with hot buttered rum
 Ice luge
And don't forget…
Reward and recognise your employees, hampers and gifts have traditionally been saved for the customers but remember you should recognise and support your employees and their support structure at home.   Whether it is a bespoke hamper, gift or a simple voucher in a personalised and branded card – the amount will ensure that everyone enjoys the big day whatever their tipple, cheese, chocolate or Panettone craving. Lumbered with the task of planning?
Conference Contacts can take care of everything for you. Whether locally, nationally or internationally we can provide you with unique venue options based on the budget you are comfortable with just ask us for quote enquiries@conferencecontacts.co.uk +44(0)1628 773300