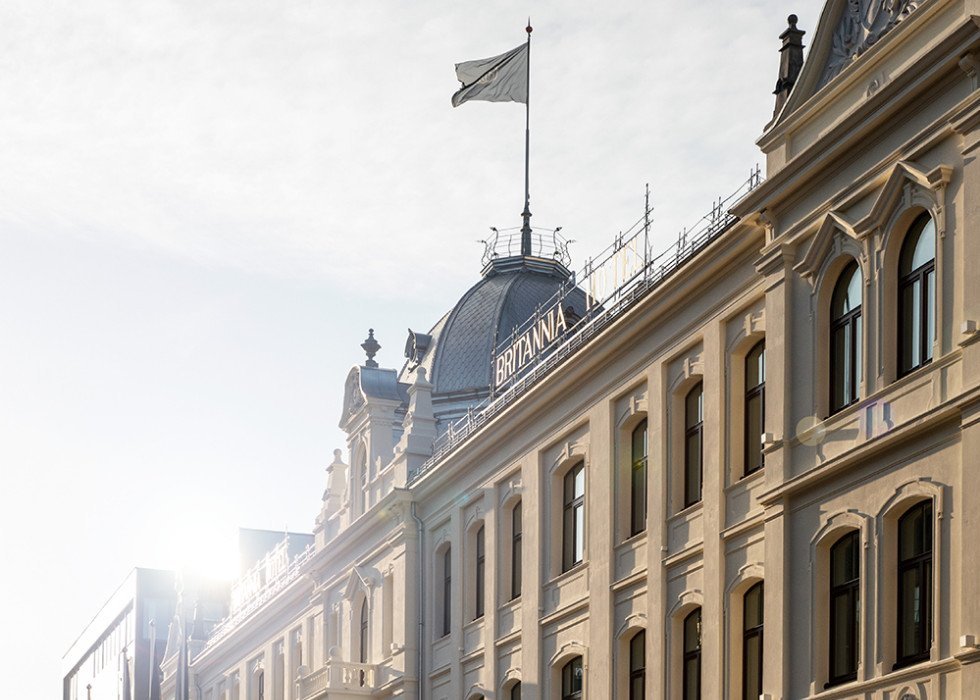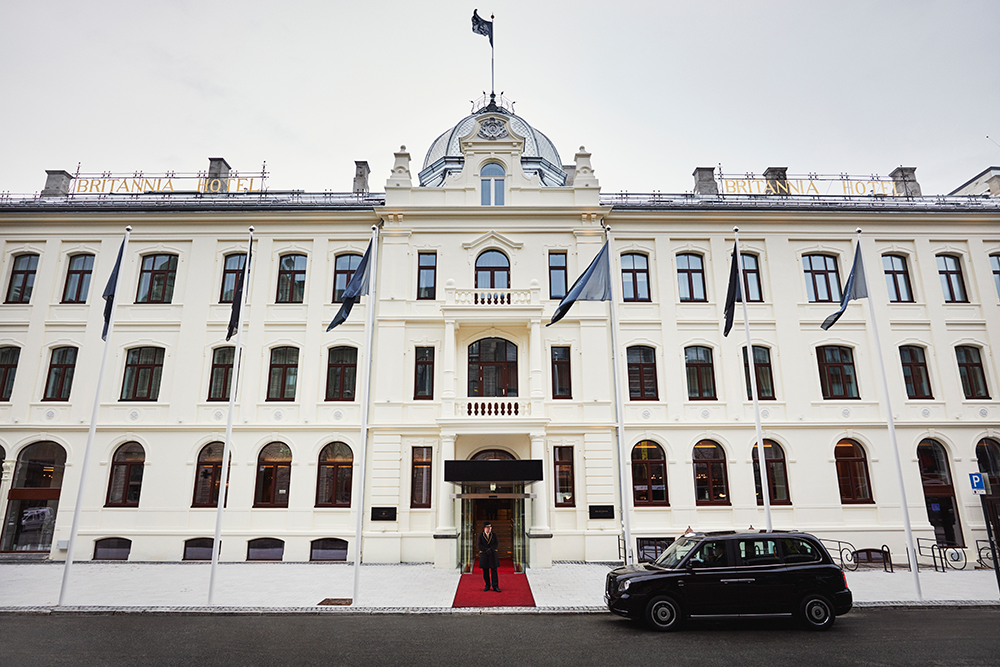 Dreams Do Come True
As a boy, Odd Reiten stood in the lobby of the Britannia Hotel, watching Management welcome guests, he dreamt one day that he would own the hotel. Fast forward a few years, Odd is now a very successful business Man. In 2015, he realised his Childhood Dream and purchased the Britannia Hotel. It needed a lot of work to bring it back to its former glory, so the doors closed in 2016 for a multi-million pound top to toe refurbishment.
On the 1st April 2019, the doors re-opened and the beautiful Fjord City of Trondheim had it's Grande Dame back once again for the next generation of guests to enjoy. Maybe, there was another young person in the lobby with the same dream, who knows!
The Britannia boasts 257 bedrooms and suites all decorated in a modern traditional style. All rooms come with handcrafted Hästens beds, bedmakers to The Royals. Supposedly, one of the most comfortable beds in the world!
Conference services include 13 meeting spaces, all with seamless wireless transmission of sound and image, along with screens and hidden speakers. The rooms have a stylish and delicate look, with comfortable, formal chairs adapted to each room. The large conference facilities run over two floors, including the prestigious Britannia Hall, which can seat up to 320. The spaces offer plenty of natural daylight.
For food enthusiasts, there are 6 dining options. These include Speilsalen (the 'Mirror Hall') which has for generations been a room of countless conversations and fine dining. Today, the space is hosted by World Champion Chef and Bocuse d`Or silver medalist Christopher Davidsen. This is his first signature restaurant.
For wine lovers, The Vinbaren (The Wine Bar) is a living cellar. It has three tasting rooms, surrounded by 8,000 of the world's best bottles. To enter this revered space is to immerse yourself in the largest selection of wines found anywhere in Norway. This is accompanied by the finest cheese and cured meats, and served by some of the greatest sommeliers in the region.
If you have time to relax, the stunning Spa is a modern, elegant oasis of tranquillity. The spa boasts six treatment rooms, a heated lap pool, sauna, steam room, ice bath, mineral pool, gym, infrared cabin and much more. With experiences tailored to the individual's needs, Britannia Spa offers the ultimate in relaxation and rejuvenation for both the mind and body.